Create your Own

Diamond Ring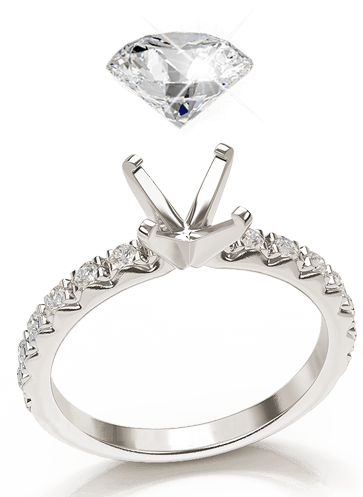 Create your Own

Diamond Ring

Select a setting and choose a diamond to create your own diamond engagement ring.

Need help? We're always here.
Welcome to our Atlanta custom jewelry store, where creativity meets craftsmanship to create extraordinary pieces that reflect your unique style. As leading custom jewelers, we pride ourselves in offering a personalized experience that exceeds expectations. From custom diamond rings and engagement rings to lab-grown diamond jewelry, our skilled artisans bring your vision to life with meticulous attention to detail. Discover the perfect symbol of love with our stunning collection of engagement rings in Atlanta, meticulously crafted to capture your story. Explore our range of lab-grown diamonds, and experience the artistry of custom jewelry in Atlanta, tailored exclusively for you.
Top Trending Collection

Discover our sparkling jewelry and diamond rings made with certified loose diamonds